Flavours Of Kindness
issue 3, July 2023
Behind The Plates
With William Phiri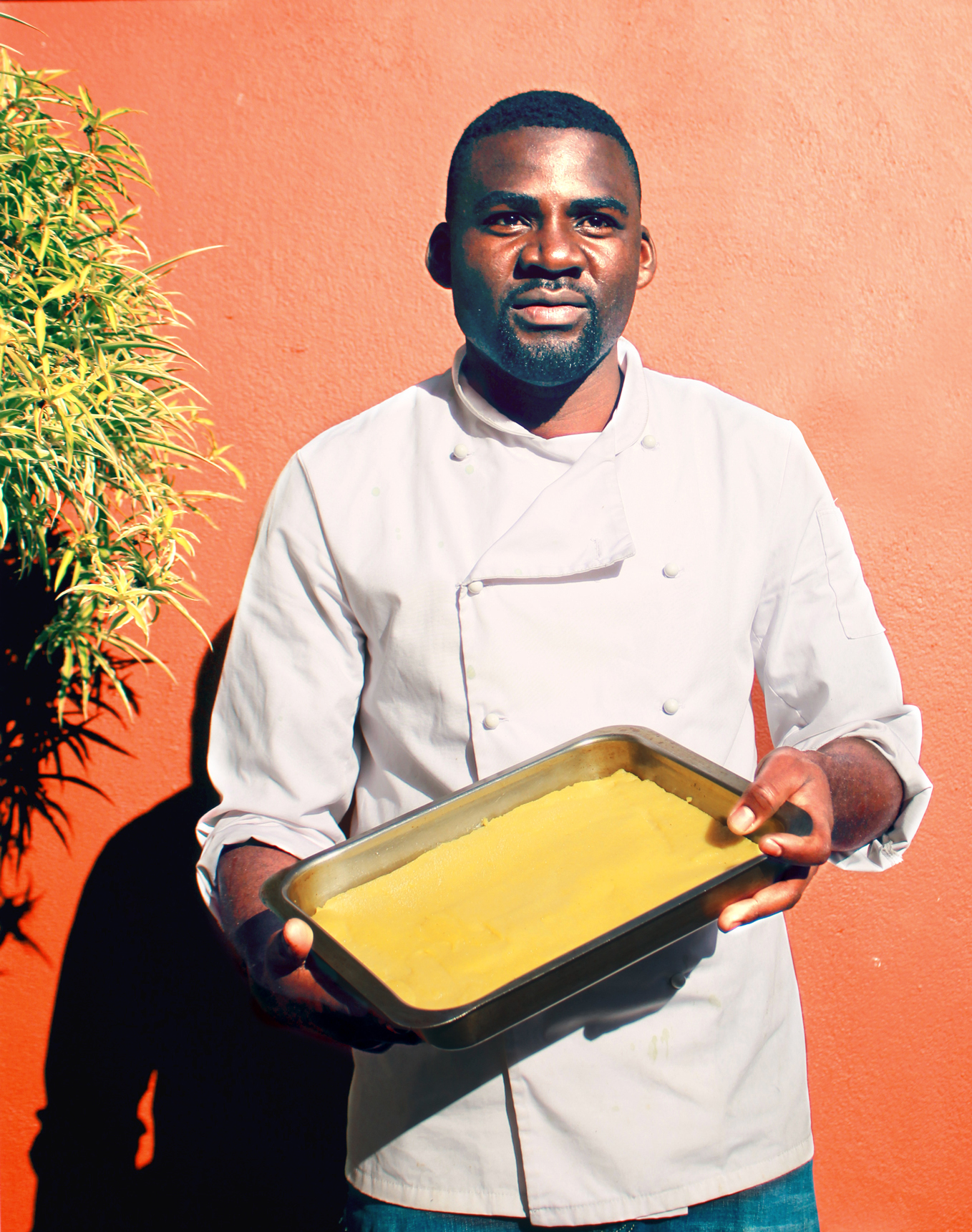 When I went home, I was very happy.
Like, seriously, was that me cooking?
What is the soul of a tea cafe? If it is a tea house, then I reckon you would say "tea!"  As you might already be aware, in O'ways, we are always innovating, so we are a tea cafe and cafe, and we have no shortage of food. Our food is special because our recipes are uniquely co-created across continents. Every item on our menu is a cross-culture creation from our Bosslady Lisa and our team of chefs.  If your mouth is already watering, then I have to apologise in advance. We are not revealing any of our secret recipes today. Instead, I am introducing you to the man who poured his soul into the plate of art in front of you – our chef, William.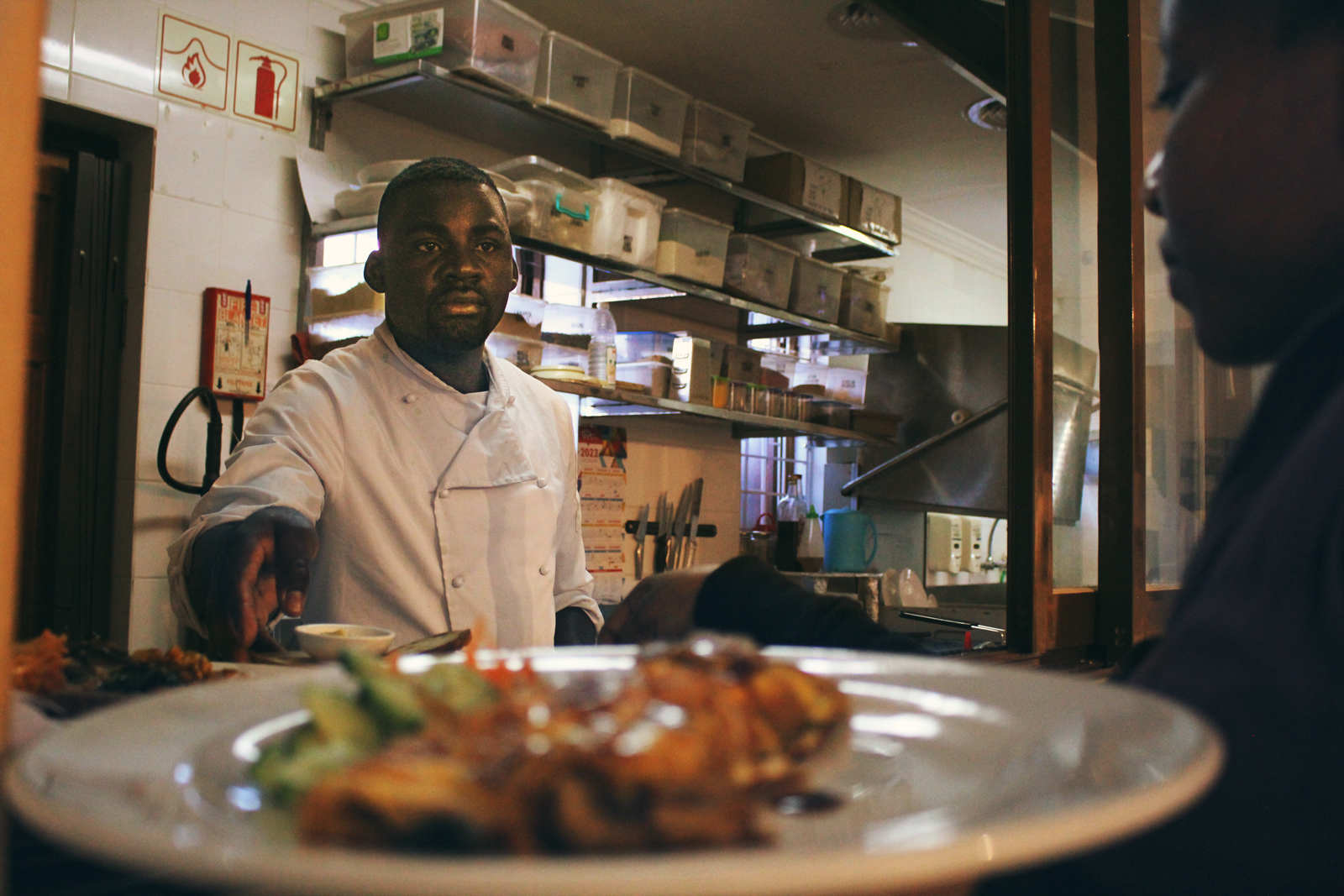 O'ways: Who are you?
Willam: My name is William Phiri, I am a chef at Nigiro's O'ways tea cafe. Originally I'm from Nkhata Bay in the northern region of Malawi. I am from the Tonga Tribe, and we like farming and fishing as we live close to Lake Malawi, which is a well-known tourist attraction.
O'ways: When did you start cooking?

William: Oh, good question. I started cooking in 2009, which was just after I had finished secondary school. I was looking for a peaceful work environment and ended up in a shop with a takeaway station where we could cook only two meals, chips and chicken and, rice and chicken. We had only two pieces of equipment – a microwave and a deep fryer –  so we could make the chicken and the chips in the fryer and the rice in the microwave. So that's when I started cooking. And from there, after I left the shop, I went to the Chintheche Inn.  First, I worked in the garden, where vegetables, herbs and spices were grown. So maybe that's where my interest in cooking came from. Later I trained through Kingsway College and, in 2015, received my certificate in cooking.
O'ways: So you started straight from the farm?
William: Yes. During the time I worked in the garden, the chef would come to the garden and ask for coriander or basil or lettuce, which I grew. I would pick some and send it to the kitchen. Then, after just six months in the garden, there was a day when I was asked by Nikanzana – who was in charge on that day –  to help in the kitchen because they were understaffed. They asked me to wash the dishes and see what the chef intended me to do. Normally I finished my shift at five. But because there was a shortage of staff, they asked me if I could help. As I wanted to know what was happening in the kitchen, I had to take an extra shift just to work in the kitchen! Eventually I was moved from the garden to the kitchen. But I was not yet cooking in the kitchen. I was washing the dishes, and that's all. There was one time the chef was feeling ill and it was only the two of us on the shift. And usually I wasn't allowed to do anything except wash the dishes. I couldn't shake the pot. I couldn't cut the onion. And we were so busy. So that was when he started telling me what to do. He was sitting at the corner saying, "Can you chop this?" "Put there, put oil, put salt." "Okay, wait, check there." "Do this, do that". That's all. And when the order had been sent through, I had to wash the dishes. And so it went on until I had finished the shift. Because he was there telling me what to do, I felt so confident. I was just following the instructions. Actually, I didn't know what I was doing. But from that time, I began to learn that, "okay, this is this, that is that." I was 20.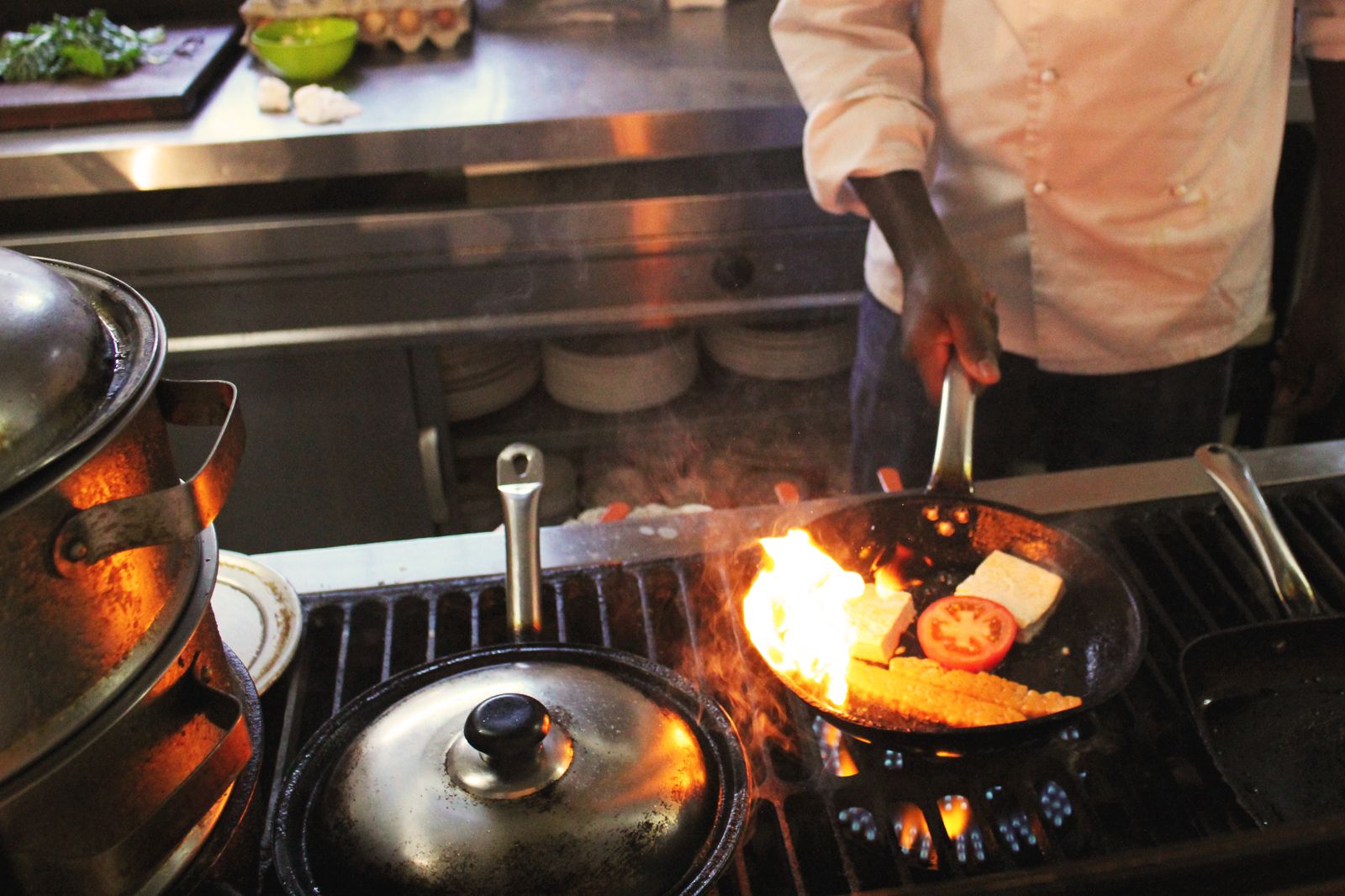 White tea is not the tea with milk?
The Subtle Art of Japanese Teriyaki Tofu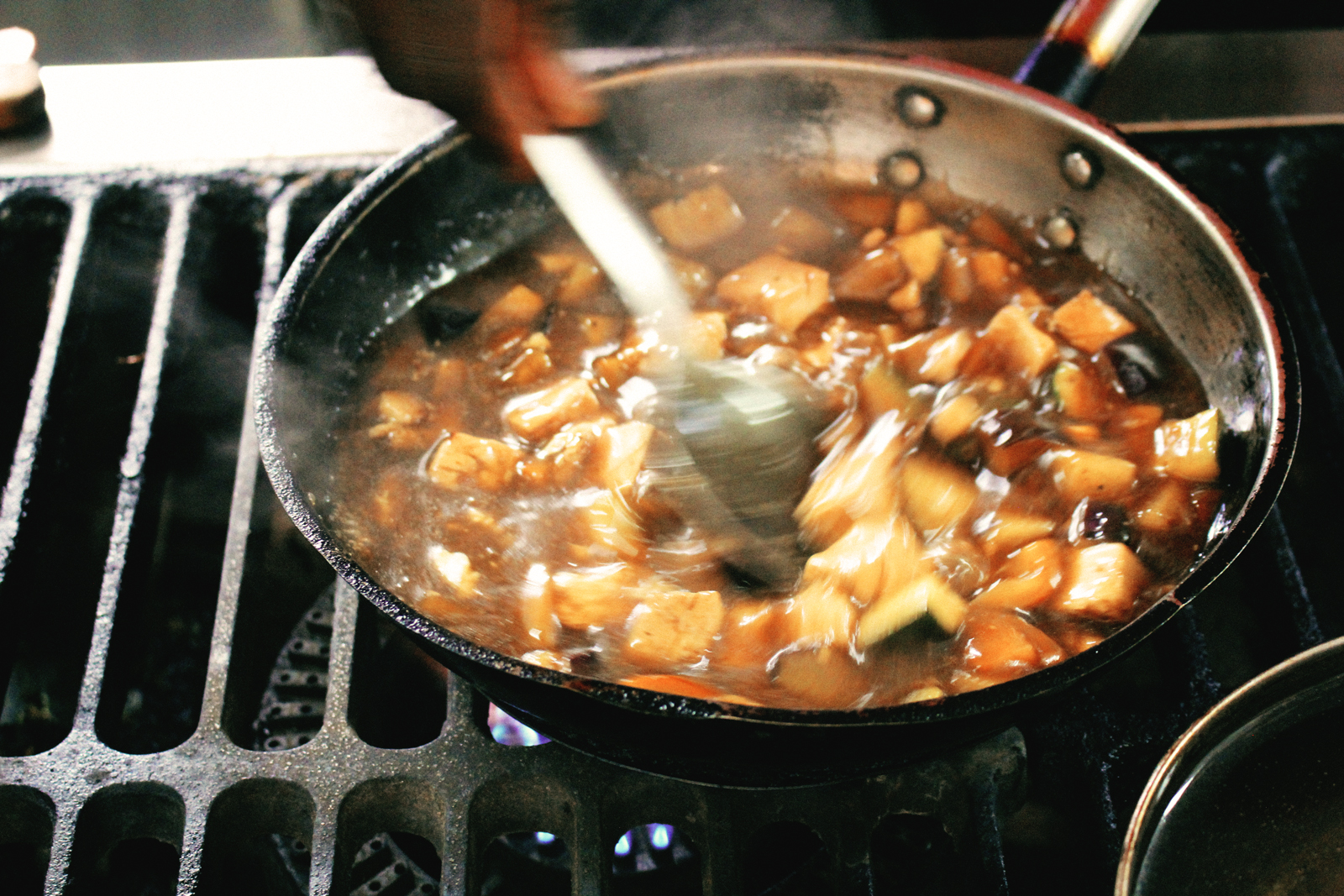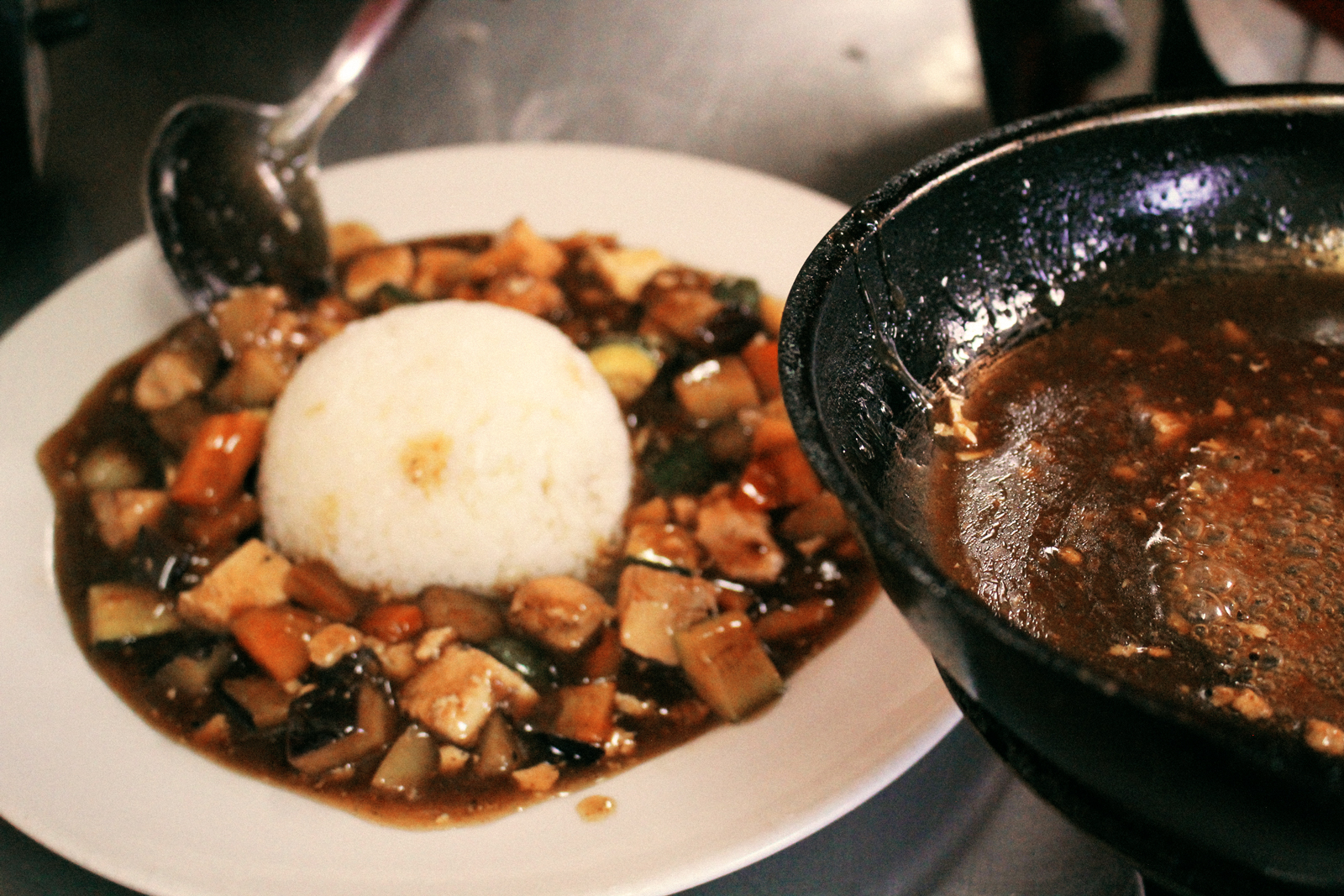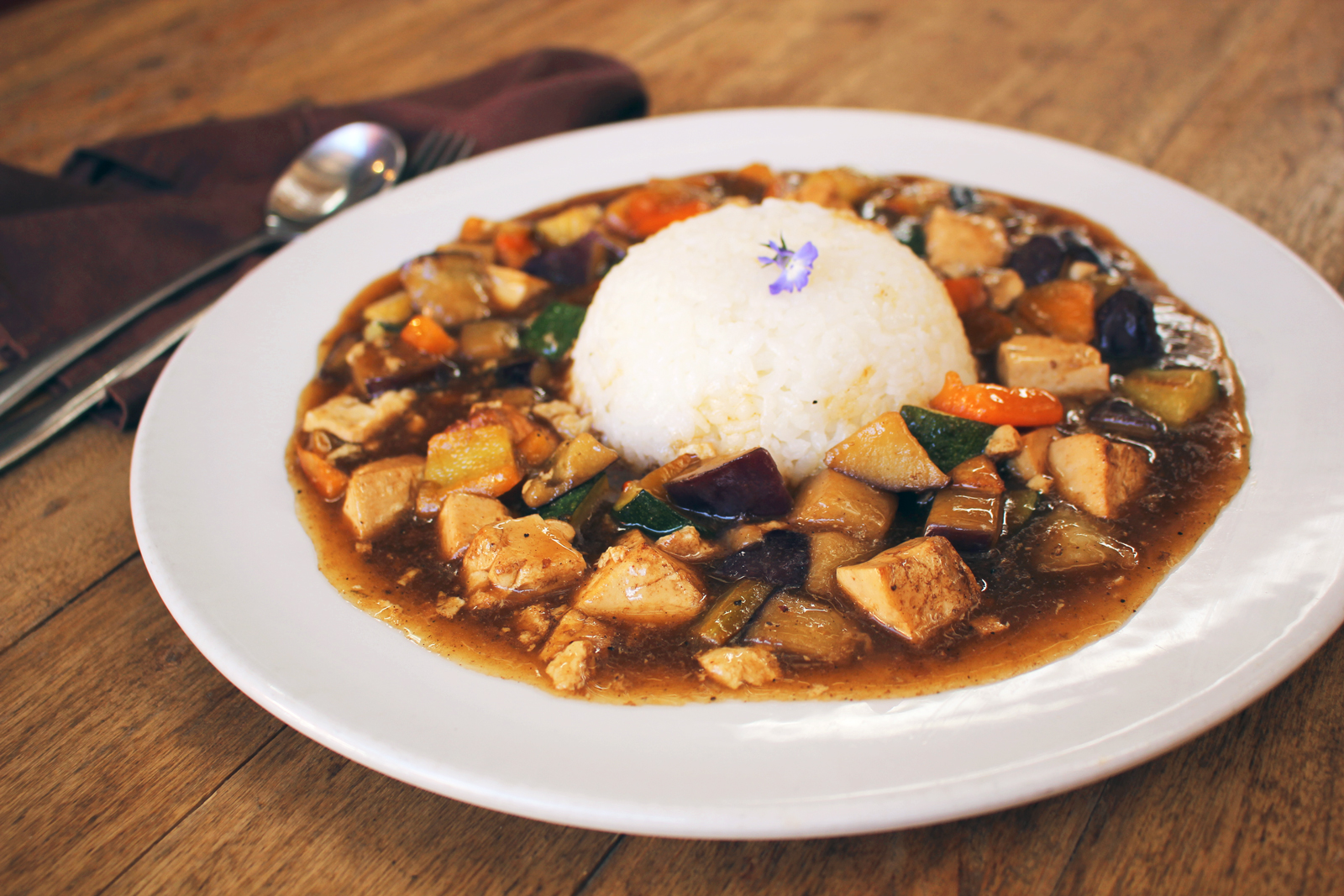 For the full recipe, check out our Flavour article.
Also, I was confident because the food which I sent out was not returned; even though I didn't  know what I was making. That's when I realized that, Oh, I can cook! When did you realize that you liked cooking? When I went home, I was very happy. Like, seriously, was that me cooking? But I could see that, okay, if that can stick in my mind, what if I read a recipe book, maybe I will be able to cook. I was just following the chef's instructions, the methods. He was sitting on the small chair in the corner while I was standing at the stove. He didn't taste anything; he just said it was all right. He was my first master – chef. His name was Gonani.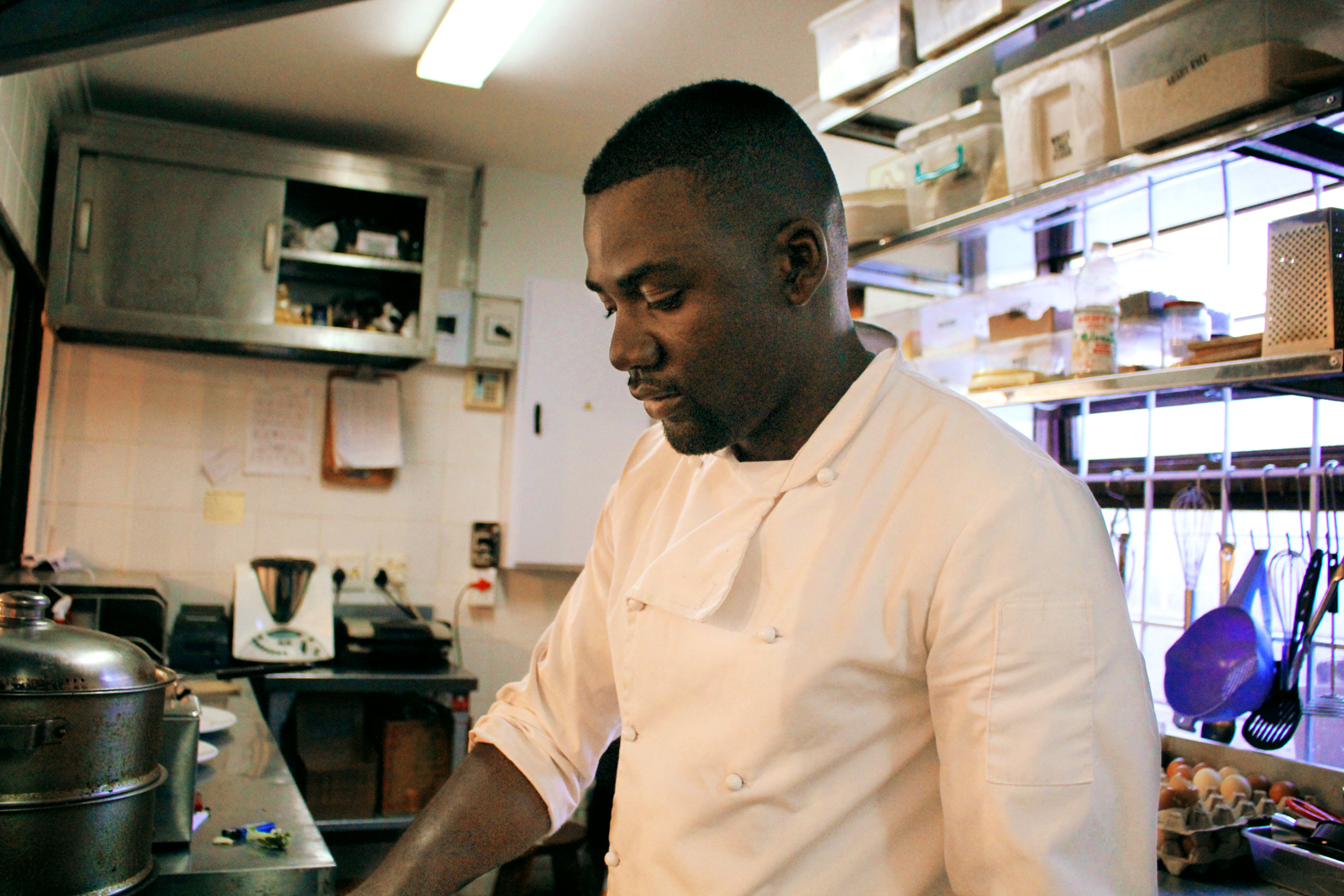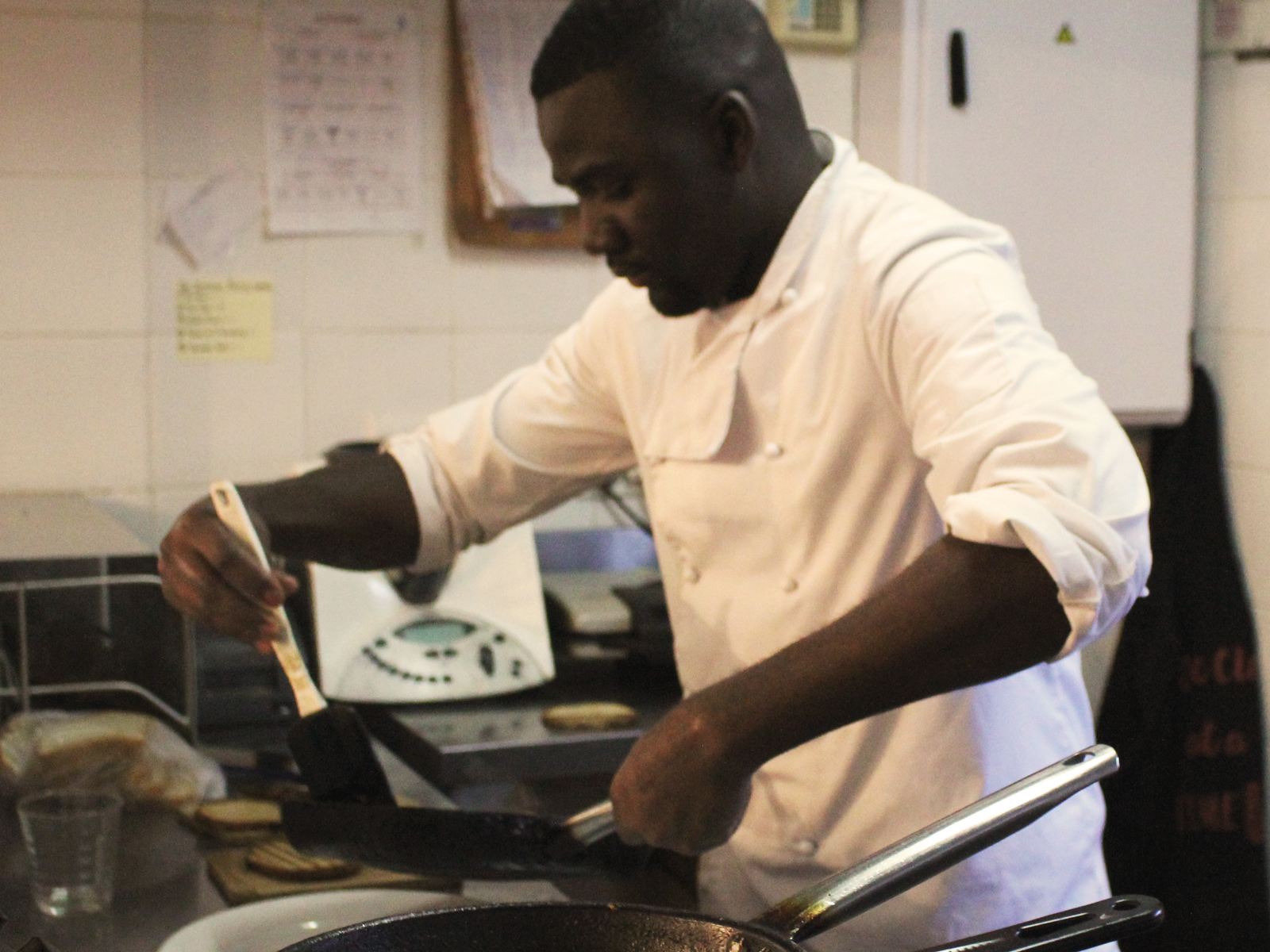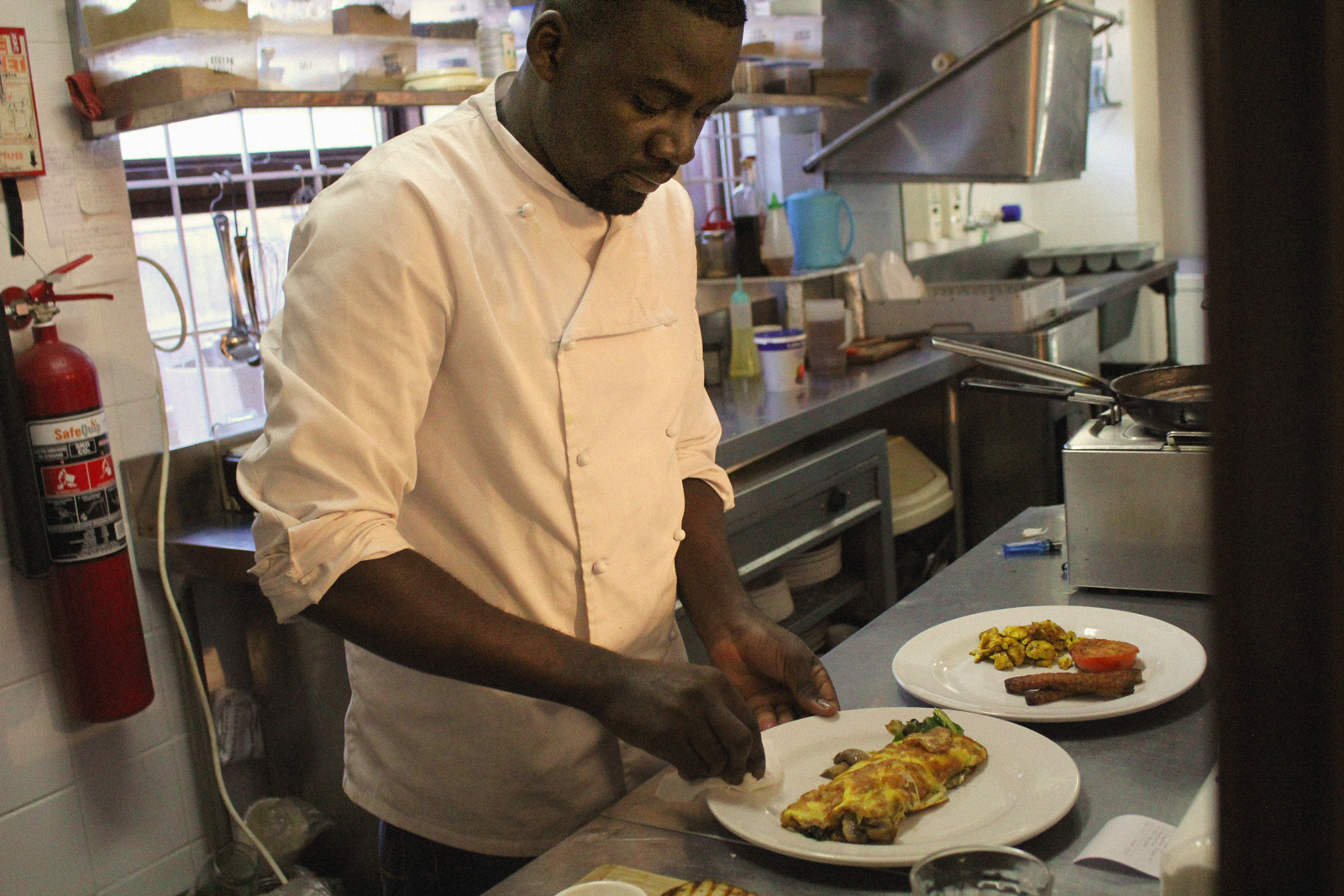 O'ways: How did you become interested in tea?
William: One day, when I was at the Claremont branch of O'ways, Mingwei (the owner) was doing the tea tasting. He asked the students at the table,  "Do you know what white tea is?" I was curious about the same question and could partly overhear the conversation from the kitchen, but the only bit I picked up was that white tea isn't the tea with milk. We know that adding milk to black tea changes the colour. It becomes white. Doesn't that make a tea white tea? What is he trying to say? I caught only this. "White tea is not the tea with milk."  Haha. Since then I have learnt to identify the different teas, I tried hundred of them.
O'ways: How did you become interested in tea?
William: The very first time we did that was with soup; mushroom soup infused with black tea. It was weird because the black tea and mushroom soup together became black. I enjoyed making that but I like to eat food the way it is. For example, when I eat vegetables, I don't like to add a sauce. I just add salt. So it was very surprising for me.
O'ways: Have you eaten all the dishes that you have cooked?
William: I have tasted each and every dish that I have cooked. And in Claremont, we change the menu every three months. Whilst there are some dishes which must remain (for example, "har gow" and "dan ping") most dishes must change. Although it was hard for me to hear that I must come up with a new dish, I soon realised that, if this is my own creation, then I know what I am cooking, my job would be easier! I don't need to obey instructions. I got some books from Lisa and soon discovered I was into Japanese cooking. Japanese teriyaki tofu was my first, and customers today are still enjoying this dish which I created a very long time ago. To create colour, I used marrow and red pepper, aubergines, egg, baby marrow and tofu. I had to substitute some ingredients with others in order to achieve the same taste as the original, and discover the secret ingredient in the HP sauce so that I could replicate the taste in my own sauce. So I decided to put in a little bit of sugar and vinegar to create the taste. And I had to use tofu and aubergine instead of pork. Check it out! Lastly, we had to calculate the costing.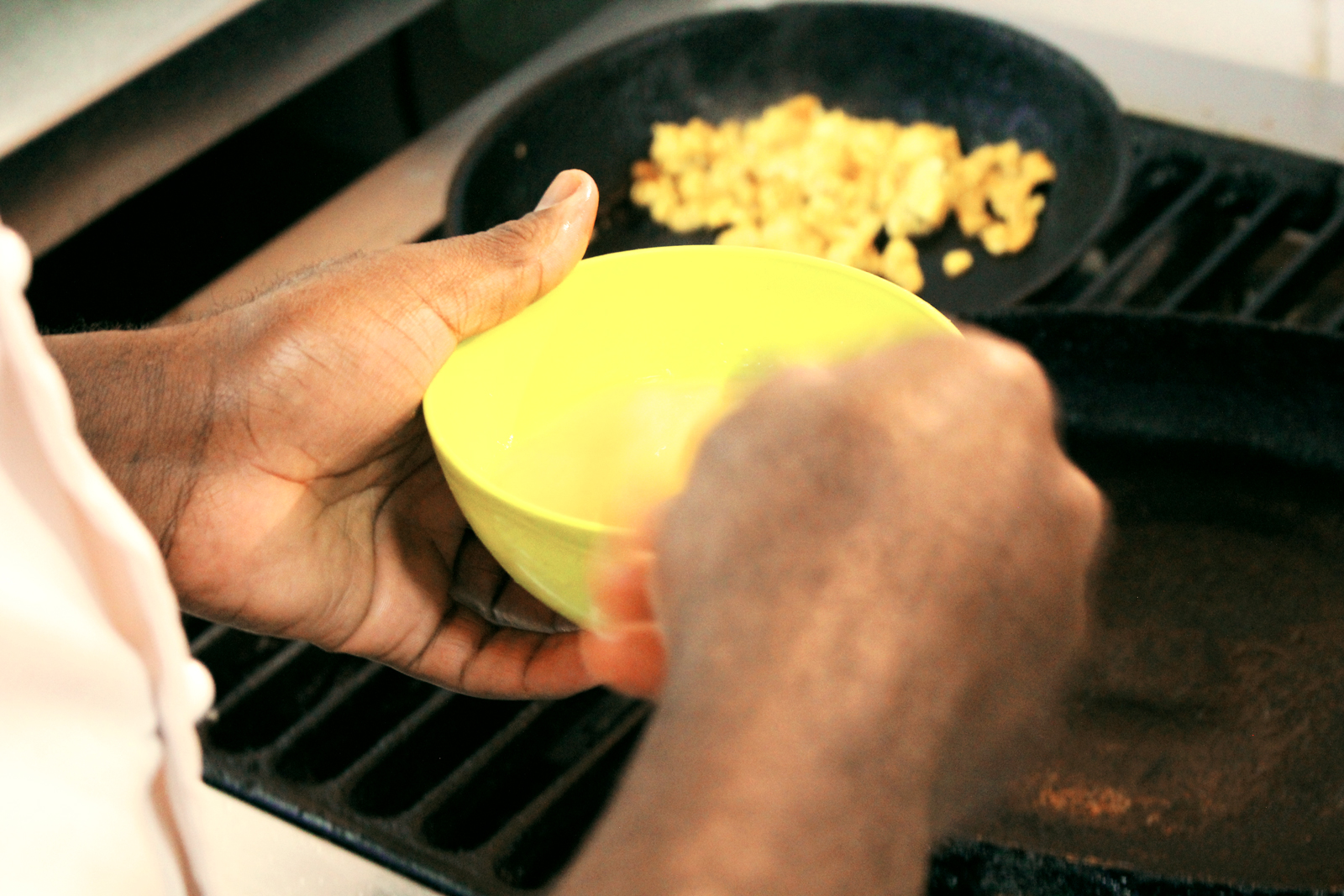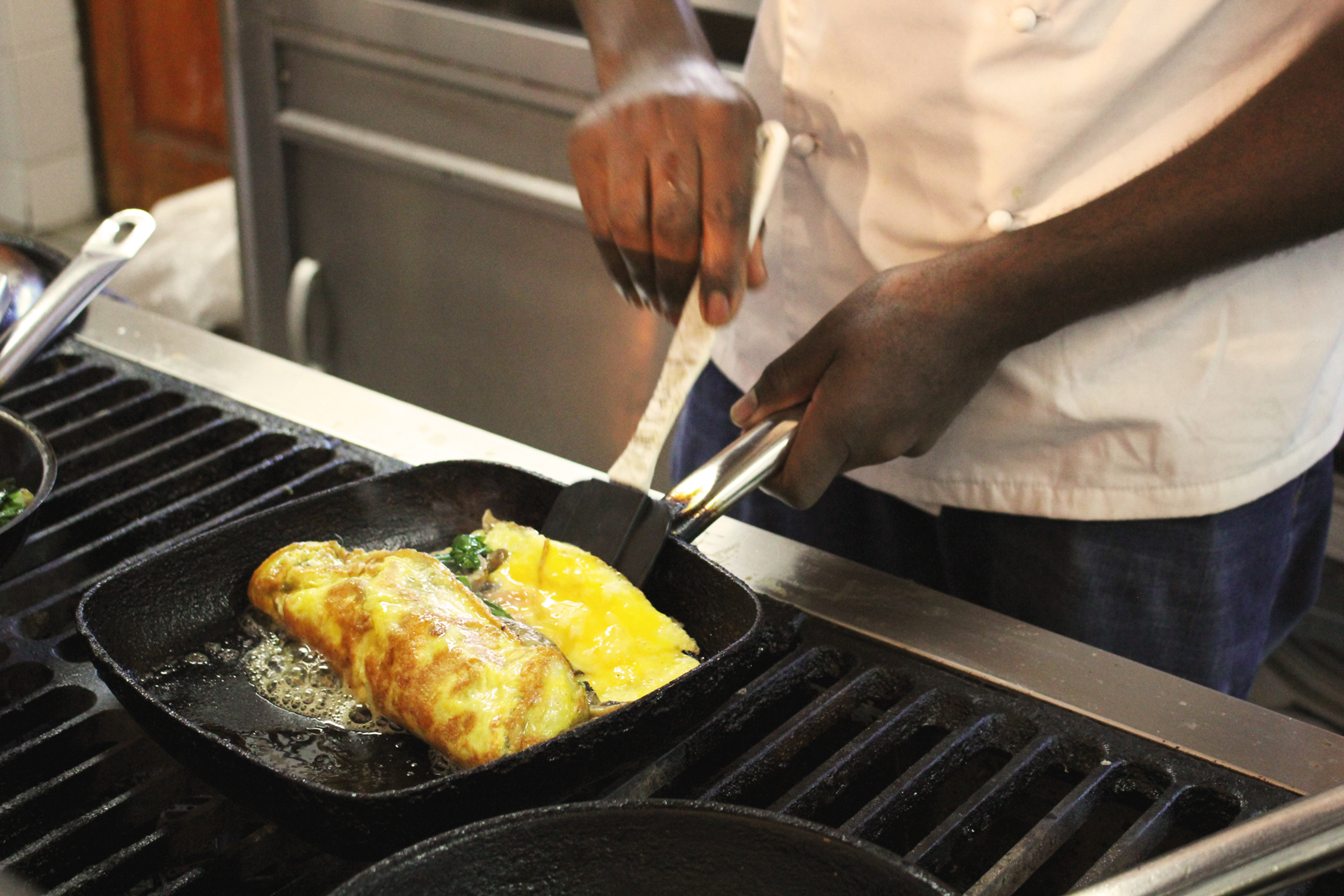 O'ways: If someone has never been to O'ways before, and they come here for the food, what would you recommend?
William: Okay, I'll recommend something which is more familiar. Dan Ping is one of the staples of the restaurant. It has been on the menu since the first day our restaurant opened. I believe it is a Taiwanese classic. And a final note to the reader: Prepare for a taste bud adventure. Our Dan Ping is an omelette with a pancake base (not gluten-free). Firstly, there are generous amounts of egg and milk in the pancake base, which we fill with mushrooms. It is then wrapped with omelette (more eggs). Finally, we top it with ginger and teriyaki. Enjoy!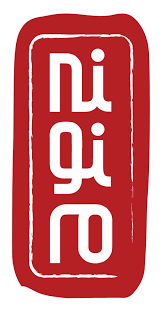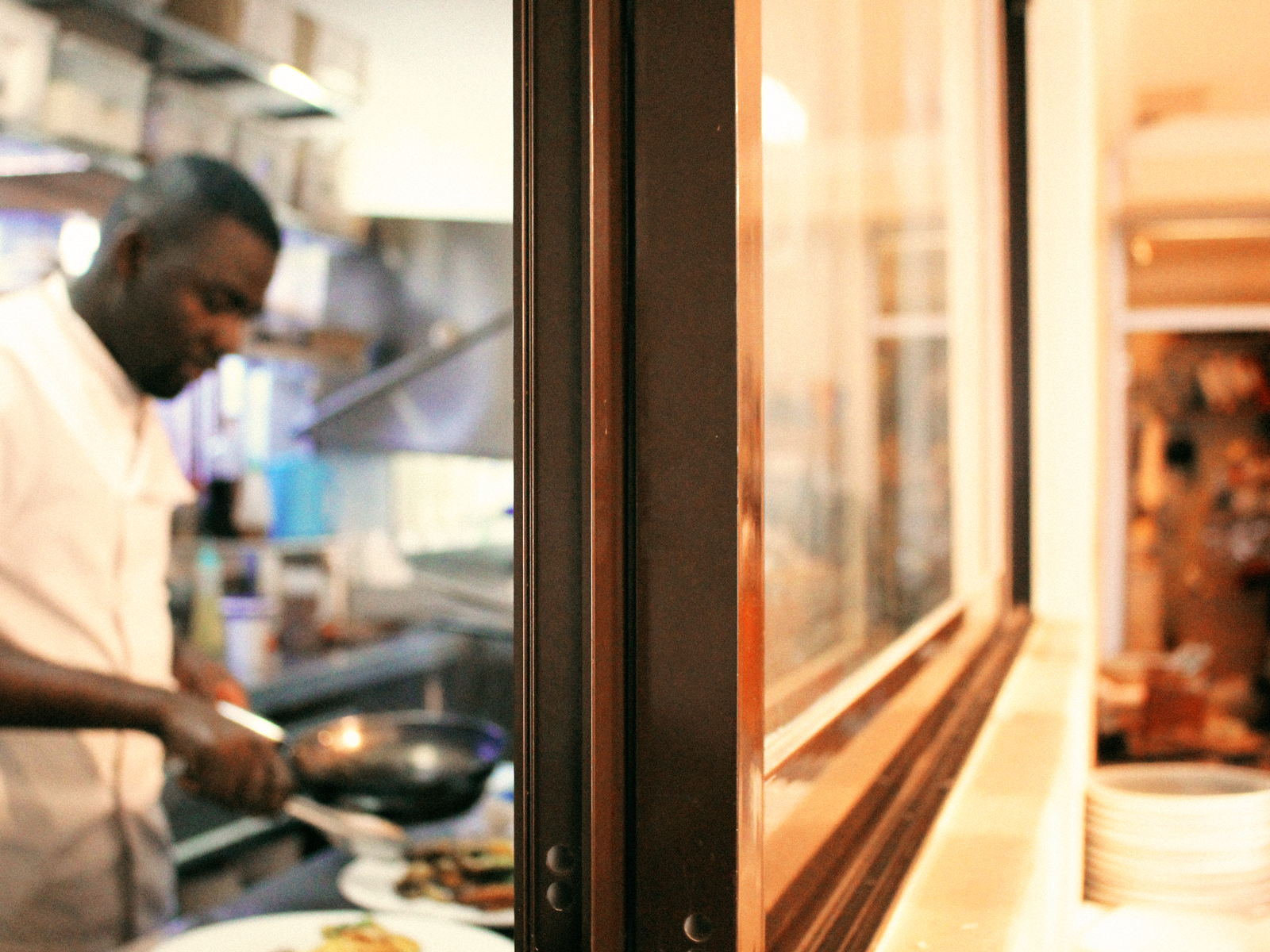 This National Women's Month, we honour the strength and grace of South African women with a thoughtfully curated tea collection designed to nurture your well-being.
National Women's Month Selection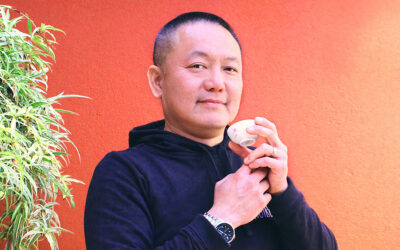 Nigiro, a beloved name in the world of premium tea in South Africa, has always been synonymous with knowledge, wisdom, and the art of tea-making. For those of you who have had the pleasure of visiting our cherished tea cafe, you'll understand the warmth and magic that the Nigiro family infuses into their brand. It's a place where delectable cuisine, exquisite tea-tasting, and an ambience of pure tranquillity come together seamlessly. Today, I'm delighted to introduce you to someone who is not only an integral part of the Nigiro legacy but also the heart and soul of our tea training – Mingwei Tsai.
read more